Jackson

Age

19

Birthday

July 4

Gender

Male

Eye color

Black

Hair color

Purple

Trainer Status

Trainer Class

Pokemon Trainer Coordinator

League Badges

Hora (2)

Ribbons Earned

Hora (2)

Frontier Symbols

Hora (0)

Current League

Hora League

Previous League(s)

None

Travel Partner(s)

None

Previous Travel Partner(s)

None

Starter Pokémon

Pikachu

Personal Status

Relatives

Unknown

Hometown

Eden Town

Current Residence

Travelling

First Appearance

Story Debut
Jackson is Terrry's Rival from Eden Town.
Biography
Edit
Born and raised in Eden Town, Jackson was Terry's childhood rival. They began their journeys around the same time. They are also both entering the League and Contests.
Personality
Edit
Jackson is an all-round good person and considers Terry a friendly rival. He treats his Pokemon as friends.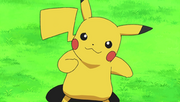 Ad blocker interference detected!
Wikia is a free-to-use site that makes money from advertising. We have a modified experience for viewers using ad blockers

Wikia is not accessible if you've made further modifications. Remove the custom ad blocker rule(s) and the page will load as expected.