Landon

 

Age

17

Birthday

October 30

Gender

Male

Eye color

Brown

Hair color

Blonde

Trainer Status

Trainer Class

Pokemon Trainer

League Badges

Hora (1)

Ribbons Earned

Hora (0)

Frontier Symbols

Hora (0)

Current League

Hora League

Previous League(s)

None

Travel Partner(s)

Previous Travel Partner(s)

None

Starter Pokémon

Personal Status

Relatives

Mother, Gerald

Hometown

Freesia Town

Current Residence

Travelling

First Appearance

Story Debut
This Page belongs to Riderfan2150

Biography
Edit
Landon started his journey late due to his father's death, which happened around his tenth birthday. For seven years, in order to prevent his mother from being lonely, Landon delayed his journey for six years, until his mother met Gerald , who she married. He agreed with his mother to wait until his 17th birthday to begin his journey. On October 30, 2013 he turned 17 and began his travels, choosing Oshawott from Professor Changi.
Personality
Edit
Landon is very determined in his training. This does not stop him from making friends with his Pokemon however. He considers himself to be very close with his Pokemon, especially Oshawott. He is also very confident. Gerald is the only one who can really set off his confidence.
He can also have a temper, which mostly flares up when around Gerald and his rivals.
Equipment
Edit
Key Items
- Pokedex
Landon recieved a Pokedex in LQ001 when he began his journey. It is updated for the Kalos Region.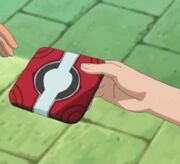 - PokeNav
Landon chose an updated Pokenav as his secondary device. It has been updated to include VideoChat along with its usual map feature
Poke Balls

- Landon only carries Red-and-White Poke Balls.
Landon does not discriminate by gender nor type. He catches all kinds of Pokemon
ON HAND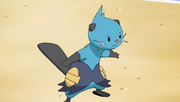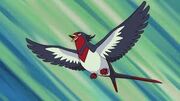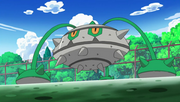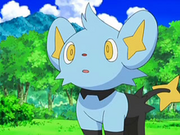 TRADED AWAY
Badges Obtained
Edit
Ribbons Obtained
Edit
Landon does not participate in Contests.
Landon is a Doppleganger of Trip
Ad blocker interference detected!
Wikia is a free-to-use site that makes money from advertising. We have a modified experience for viewers using ad blockers

Wikia is not accessible if you've made further modifications. Remove the custom ad blocker rule(s) and the page will load as expected.