Laura

Age

17

Birth

May 1

Gender

Female

Eye color

Brown

Hair color

Brown

Trainer Status

Trainer Class

Pokemon Breeder

League Badges

Hora (0)

Ribbons Earned

Hora (0)

Frontier Symbols

Hora (0)

Current League

None

Previous League(s)

None

Travel Partner(s)

Landon

Previous Travel Partner(s)

None

Starter Pokémon

Eevee

Personal Status

Relatives

Unknown

Hometown

Illusion Forest

Current Residence

Travelling

First Appearance

Story Debut
Biography
Edit
Laura began her journey at age 17, leaving home around Landon's second visit to Illusion Forest, where she lived. After meeting Landon, they agreed to travel together. Laura began with only an Eevee and an Darumaka
Personality
Edit
Laura is a sweet, caring girl who loves Pokemon and wants to make friends with them. She also loves baby Pokemon.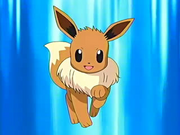 TRADED AWAY
Equipment
Edit
Laura carries all kinds of healing medicine, along with Poke Balls of all types.
Ad blocker interference detected!
Wikia is a free-to-use site that makes money from advertising. We have a modified experience for viewers using ad blockers

Wikia is not accessible if you've made further modifications. Remove the custom ad blocker rule(s) and the page will load as expected.